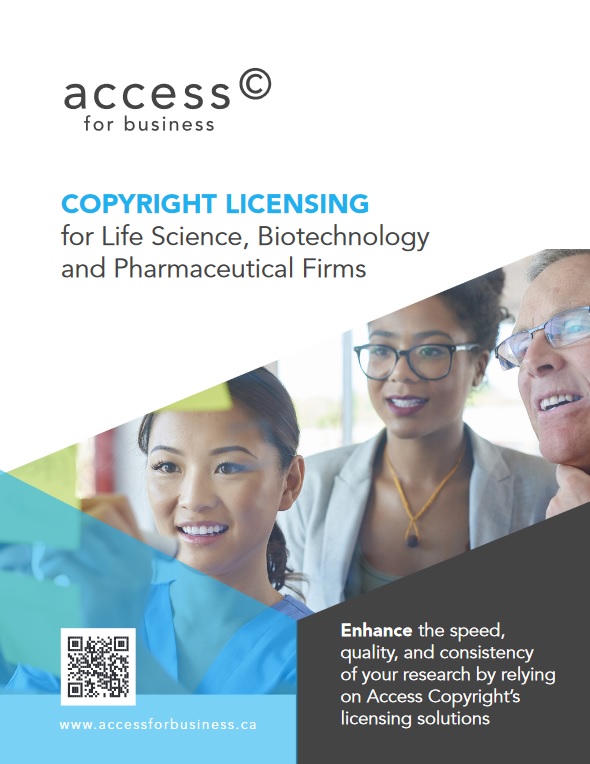 Sharing, accessing, and reusing content is critical to running and growing your bio⁠-⁠tech firm.
Discover how you can minimize your firm's risk of copyright infringement.
Download Our Free Bio-Tech Brochure
Download our free brochure!
A copyright licence from Access Copyright can help:
Complement your subscription and publisher agreements with a consistent set of reuse rights.
Make it easy to use, store, share, and distribute the latest scientific studies and research materials.
Protect your business from copyright infringement and demonstrate your commitment to respecting intellectual property.