We make copyright compliance easy for businesses.
Sharing is often a great thing—you likely enjoy sharing lunch with a friend, sharing hugs with your family members, and encouraging your children to share their toys with each other. But when it comes to sharing press clippings, articles, or other content from publications with colleagues, clients, or others in your business organization, you need to ensure you are complying with Canada's copyright law, or your business could face steep fines.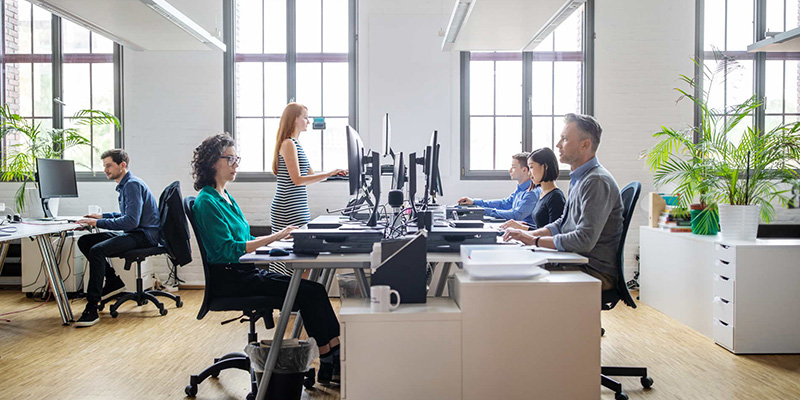 At Access Copyright, we are here to help you ensure your content-sharing practices comply with Canadian copyright law. If you want to obtain copyright clearance for the articles and case studies you are sharing, distributing, and copying, turn to us. Our annual licence or pay-per-use licence options offer you flexibility to choose what best suits your needs.
Our licensing solutions reduce the amount of time your company must spend verifying rights and obtaining individual permissions while providing a consistent set of global reuse permissions for millions of publications from thousands of publishers. This can help your organization reduce its infringement risk and drive your business forward.
Lawfully reuse content in multiple ways across your organization with our licensing solutions that provide ease of use, peace of mind, cost savings, and efficiency. For more information or details about the advantages of working with us, reach out to us today.